Here is a set of photos I have taken from the e-group "vuelocircular". This group is composed mostly of modelers from Argentina, Chile, and Brazil with contributions from other Spanish and Portugese-speaking countries. Except for this first set the photos are from Rafela, Argentina.
This first set is of Chileam modelers. Top: Mauricio Martinez and Miguel (the King) Poduje with the model "Siete Machos" with KMD engine. Photog Mel (Viva Mel!) Melendez.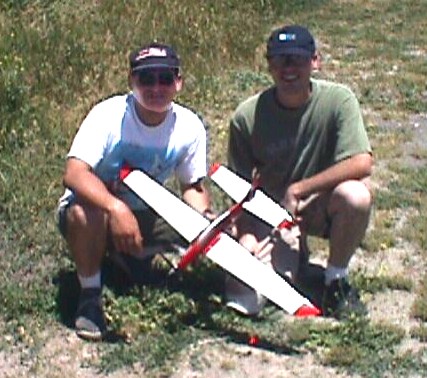 Bottom "Black Miss Evolution II". Photog is Miguel Poduje.