All from a contest in Rafaela Argentina in 02/2000. Upper left corner Claudio Chacon (MP) , F2B flyer. Dead center and lower left: Miguel Poduje flying Siete Machos, Cristian Sandalo seated.
Top Right Carlos Perrin who pitted for Miguel. This may be the first Chile/Argentina team combination. Bottom right: Mario Pozzo's father, Mario, Mario's sister, Claudio Chacon,Miguel Poduje, Gabriel Cismondi, Roberto Rodriguez, Carlos Perrin, Cristian Sandalo.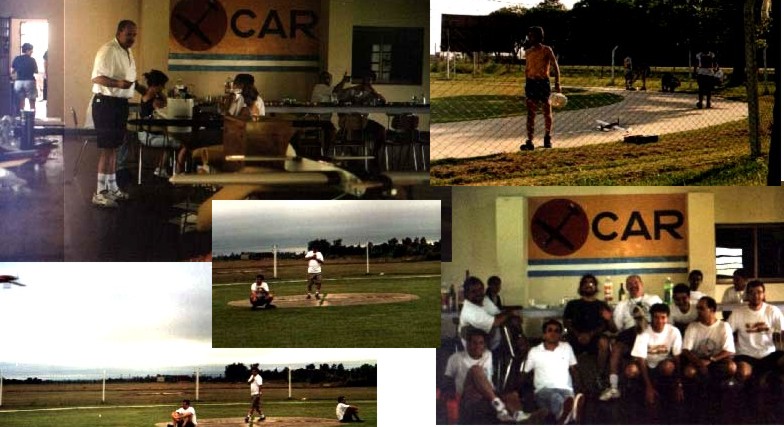 Photographer Key: MP = Miguel Poduje; Otherwise Ms. Poduje .... she did most of the work.